Leads Corp has a long record of bridging the gap between marketing and technology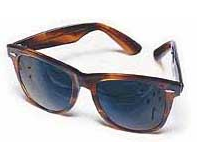 What is today Leads Corp began life in 1990 as Incognito Advertising & Design, a full-service advertising and marketing agency. Incognito was one of the first agencies to leverage digital tools to reduce costs and increase efficiency in the Australian marketing industry.
The company changed its name to Imagine Digital Marketing in 2000 to focus exclusively on internet-based marketing — one of the first agencies in Australia to do so. In 2006, it changed its name to Leads Corp as it tightened its focus to online lead generation.
Since 2017, Leads Corp has focused exclusively on Psychographic Marketing.
Milestones

1990 — registered Adobe Photoshop user licence #000058
1990 — produced the first mainstream marketing brochure in Australia created entirely digitally for British Airways — The World's Favourite Holiday Book
1997 — produced the first wholly digital campaign to win an Australian Direct Marketing Award for Lead Generation Effectivess
2002 — launched Free Travel Brochures, one of the first online consumer lead generation facilities in Australia, a service that is still operating today
2008 — employed Psychographic profiling techniques to the data accumulated in the Free Travel Brochures database to produce new insights to reach consumers
2017 — deployed Psychographic profiling to create Audiences to extend the reach and accuracy of Free Travel Brochures
2018 — Psychographics overtakes Search as the primary source of traffic for Free Travel Brochures
2020 — developed the Marketing Funnel program to install Psychographic Marketing into Clients' marketing strategies
---
Location
Leads Corp operates exclusively in the cloud and services Clients in several countries.